About Us
Your Position : Home - About Us - About Us
About Us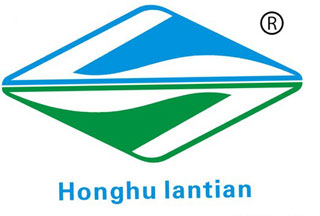 Honghu Lantian Anhuan Energy Saving Equipment Co.,Ltd.
is located in the country of fish and rice---Honghu city and enjoys very convenient and developed transportation.
The company is the new type petrifaction machine manufacture enterprise with research development, production and sales, and covers an area of 13,000 square meters. We own new workshops and top processing machines. The company is consisted of engineers with ten more years' working experience in petrifaction storage, safety fire protection and other industries and salesmen. The company advocates the marketing philosophy of people oriented and technology leading the market. The only pursuit for us is to create our brand by technology and win customers' satisfaction by quality.
We have developed cooperation with 20 more large-sized design research departments including China Petrifaction, China Petrol and others, and have developed storage tank spraying equipment, super low temperature storage breather valve and other products. Our fixed customers include more than 560, and get increase in a certain proportion every year
The company has insisted on the development philosophy of quality first, customer top, innovation and progress, and deepens actual works since founded. We constantly improve trail technology of current production in relative industries by technology, and meet demands from customers by new products and new technology. The company can carry on development and manufacture of all relative new products in petrifaction storage and safety fire protection design research departments.
Our main products include petrifaction storage and transportation equipment, fluid pipeline equipment, fire protection safety equipment. Petrifaction storage and transportation equipments include storage tank auxiliary, tank heater, storage tank breathe valve and others. Fluid transfer pipeline equipments include pipeline filter series, silencer and others. fire protection equipments and others include storage tank spraying equipments, all kinds water sprayer, all kinds of non-standard steel structure and others.
The company stresses and absorbs domestic and external advanced technology, and emphasizes technology innovation. We warmly welcome and invite domestic and external friends in the same industry and friends from design research department to develop and research safety, environmental-friendly and energy-saving new products and create blue sky.